February Reginite of the Month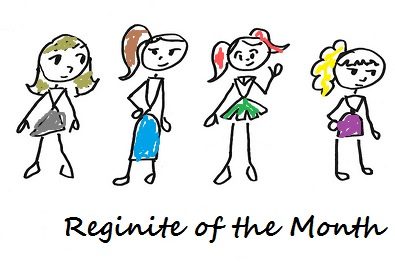 Mary Berg, Editor-in-Chief
February 28, 2016
Freshman
Mary Grace Stanton—Mary Grace is a wonderful representative of our freshman class. She has a ton of energy, is active in sports, and always has a smile on her face. Recently she brought some of her Regina friends to volunteer at the Danny Did Hustle and Heart Basketball clinic.
Sophomore
Kendall Barrett— Kendall is heavily involved in school activities such as Mathletes, Ambassador's Club, and softball! Kendall never fails to make classes more fun with her positive and go-get-em attitude. She definitely shows passion for her school and friends and always says hello in the halls.
Junior
Jackie Regnier—Jackie just transferred to Regina, but she fits so perfectly in that anyone would think that she has been here forever. She has a kind, welcoming smile and can make me laugh no matter what mood I am in. She is trustworthy and so funny, and overall, Jackie is a great person.
Senior
Emily Monick—Emily is one of the most selfless people I know. Not only is she shaving her head for kids with cancer, but she would also drop everything to be at your side if you needed anything. She is brave, friendly, and an amazing artist. She is an inspiration to me to follow my dreams as I know she will do for hers. Love you Em!
Faculty/Staff
Ms. Cairns—Ms. Cairns is such a nice person. She is always patient and welcoming with students and everyone else at school. She is very passionate and wants every student to succeed into turning their dreams to reality. Whenever I go to her class after a long day, she puts a smile on my face. I love you Ms. Cairns!