Fans Fuel Fantasy Football Fever
Regina Hopes To Start Fantasy Football Leagues Next Football Season!
Hang on for a minute...we're trying to find some more stories you might like.
Growing up with brothers, fantasy football was always around me. Walking around the halls of Regina Dominican, it's interesting to see how many students are unaware of what fantasy football really is.
When asked to define fantasy football, here is a sampling of responses:
Senior Gianna Ehrenberg said, "It is a league that I get to enter where I can guess and still beat all the boys. I pick players based on whether or not their girlfriends are pretty."
Senior Grace Steffen said, "It is an online website where you pick your players to create a team, and however good they do, you get money based on the results."
Junior Kate Crawford said, "In eighth grade, my teachers would have their own competition, and whoever won would get their name on a plaque."
Senior Isabel Hook said, "Isn't it like fake teams? Right? Real people, but like, fake teams."
Although these definitions (of what fantasy football really is) are somewhat correct, no one I asked actually knew what fantasy football was about.
Fantasy football is, according to Lexico.com, "A competition in which participants select imaginary teams from among the players in a league and score points according to the actual performance of their players."
Here's the breakdown. At the beginning of the NFL football season, you and a group of friends all create an online "fantasy" league together. This league will be where you and your friends draft real-life NFL players to a fake fantasy team. You pick any NFL players off any NFL team to put on your roster.
Not long after, there is a draft that kicks off the fantasy season. You and your friends in the league are randomized in any order regarding who gets to pick players in ranking order. You and your friends get a few minutes to pick your players. Once the first pick drafts their player of choice, that player is now on their roster. After that, the second pick, third pick, and so on continues, until each person picks a full team of  NFL players.
Once the draft comes to an end and teams are finalized, fantasy football begins.
The online league will randomize what friend you will be going up against that week. (You play a different friend every week). Once you are given which friend will be matching you up with that week, you need to figure out which players will be on your starting lineup and who you will put on your bench.
Once you finalize your starting lineup, you are ready to go for that week.
Depending on what team your NFL players are on will determine the day they play since NFL football is played on Monday, Thursday, and Sunday.
The next step of fantasy football is to simply watch your players on their assigned playing date and track their performance. The Fantasy Football app will make a projection of your chances of winning. This will change through the day based on how your players are playing. Remember, once a player has been in the game, you are not allowed to change your line up. Say, for example, the wide receiver that you placed on your bench, but who was in the actual game and who did better than who you started as the wide receiver, you aren't allowed to switch your line up.
After your team has played, you will get your final score for the week. Whether you win or lose, it will go on your record and rank your team among you and your friends.
Once the first week is done you need to set up a lineup for the next week. You are allowed to keep the same lineup from the previous week, or, depending on how your starters and your bench did, you can move a player or players from your bench to your starting lineup.
Keep in mind that you are only allowed to have an NFL team defense and 8 players on offense consisting of: 1 quarterback, 2 to 3 running backs, 2 to 3 wide receivers, 1 tight end, and 1 kicker. The app will provide you with a generic team defense.
Keep in mind that if you are going to have 3 running backs, you are only allowed 2 wide receivers or vice versa.
When it comes to the next couple weeks, some of your players will have "bye" weeks. This means that your player and his team aren't playing that week. If that happens, you need to switch them out for someone on your bench in order to gain as many points possible. If no one on your bench can fill his spot due to an injury or they are on a "bye" week too, then you are allowed to trade with a friend or make a "free agent move." A free agent move is where you can trade a player on your team for a player that is available, that no one has yet claimed on their team.
As the weeks go on, playoffs get closer each week. Unfortunately, not everyone in the league makes it to the playoffs. About half of your league will be in the playoffs, so some of your friends will sadly see their fantasy season come to an end. You or your friends make the playoffs based on seeding. Whoever wins the playoffs and the championship wins the whole fantasy league.
The winner gets a prize, based on what you and your friends had previously decided what the prize should be. If you and your friends decide not to include prizes, then you get MAJOR bragging rights until next season begins!
These are the basic rules and the basics on how you play. Here are 5 tips on how to be the best in your league and work your way to the championship.
Tip #1) Before the big draft day… DO YOUR RESEARCH. Look at how the players performed last season and how their stats were.
Tip #2) If you have the first pick, make sure you pick wisely. People will have their eye on a certain player, but you have the advantage of having the first pick. Remember… once you pick up a player, that player is on your team and no one else is allowed to have that player, unless later in the season you decide to drop that player or trade him.
Tip#3) Make sure to be active and check your lineup every week. Make sure that if someone has a "bye" week or your player is injured, to put them on your bench or drop them.
Tip #4) Know whether or not the player you have in your starting line up is a starter on their team. If they are, for example, a second-string player, then you might not get as many points because they won't be playing as much.
Tip #5) Try to draft running backs or wide receivers, first. Running backs and wide receivers are likely to get you more points by getting a lot of yards and getting touchdowns. You will have plenty of time later on in the draft to pick up a quarterback, kicker, defense, etc.
Loading ...
Next year, let's bring football back to Regina by offering students and teachers the opportunity to start a league. Of course, there would need to be multiple leagues because you can only have a certain amount of people in one league (there needs to be an even amount so everyone can play and get a new opponent every week). I think Regina girls love a good competition and this would be perfect for the school community.
Stay tuned….

Hang on for a minute...we're trying to find some more stories you might like.
About the Contributors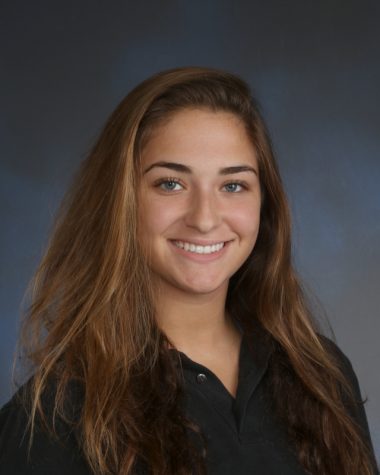 Vanesa Hoxha, Staff Reporter
As the youngest member, the Crown is very happy to have sophomore Vanesa Hoxha on board. Vanesa currently plays volleyball and softball, while still having...