Regina's Fall Musical Provides Opportunities for Students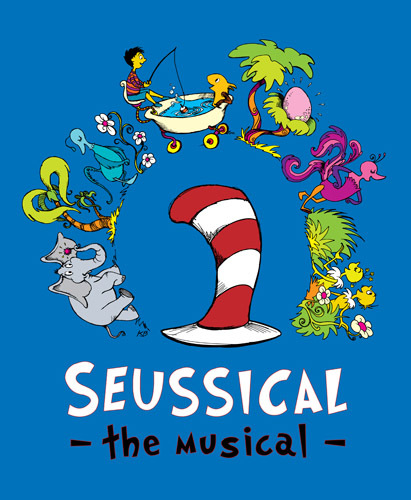 Regina students' were ecstatic with the fall musical choice this year: Suessical, the musical. The production is a whimsical musical which features many favorite characters from Dr. Suess' classic "Horton Hears a Who."
The musical is a great way for students to get involved in the Regina community. Any student, freshmen through senior, can audition for a part. The auditions are two days long and were held in September. The first day focused on script reading and the second day included a dance audition.
Even though the play has a lot of fun to offer, it also requires a large time commitment. The smaller roles practice two to three times a week; whereas, the lead roles will most likely have rehearsal every day after school. Practice runs from September until November.
If singing solo  or having a major acting role is not top of your list, there are other opportunities for Regina students to participate in the dance scenes or perform in the chorus.
Another great way for students  to get involved is to work backstage as a crew member. This is a great way for freshmen to get involved and try something new and make new friends. Additionally, there are leadership positions available for stage crew. It is similar in the sense that if you work hard there is an opportunity to move up the ladder and eventually became stage manager or even assistant stage manager.
Ms. Hiett, who is involved with running the fall musical says, " The fall musical is a great experience to meet new people and make friends. Many of the girls that are involved in the show end up realizing that they are like minded and make friendships."