Fall Fling: A Night In Hollywood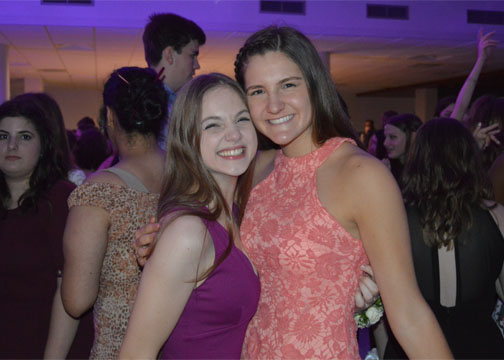 Fall Fling was a night to remember . The theme this year was Hollywood. Regina girls and their dates strutted down the red carpet to get their picture snapped by the "paparazzi."
The night was full of laughs and much fun. The dance was the same night as the Cub's playoff game which meant the game was played in the back of the cafeteria on Ms. Erikson's laptop. (This is where you would find many girls and their dates).
The DJ played many currents songs that got the girls and their dates on their feet. The most popular song of the night seemed to be "Juju on The Beat" by Zayion McCall.
The decorations were awesome! The Junior Class Leadership Board moderated by Ms. Kasey Bree are to thank for their tremendous effort in putting together this awesome night. The girls spend the night before the dance  transforming the Cafeteria into a modern day Hollywood.
This dance was very sentimental for many seniors because this was their final Fall Fling dance. It is amazing how time flies by so quickly.
Fall fling was definitely a hit among the student body and many girls cannot wait until Winter Bash!