Kristyne's Cochrane's Newest Challenge is Regina Dominican
After 20 years of working in an elementary school, Kristyne Cochrane took on a new challenge by making the long commute from nearby Wisconsin border and working at Regina Dominican High School.
Growing up in Waukegan, Illinois, Cochrane would have never guessed that life's winding path would take her to Regina. After graduating from Waukegan East HighSchool, Cochrane attended Illinois State University for speech communications.
When asked about why she liked Illinois State University, Cochrane said, "The sense of community, it was just the right size: big enough to spread your wings but not too small."
Other than the community, Cochrane states that the good programs left her with a good first impression overall. Before she entered speech communications, Cochrane originally wanted to be a collegiate-level English teacher. However, after she had her first speech class at the College of Lake County, she fell in love with speech communications.
Cochrane was first told about Regina through Regina's former mathematics teacher, Mrs. Biegel. Cochrane said that Mrs. Biegel would talk non-stop about how great Regina was, but Cochrane was still skeptical due to the far commute she would have. Finally, she decided to bite the bullet and come to Regina because she was "looking for an opportunity to grow." Cochrane could sense the potential for growth Regina had to offer.
Ever since coming to Regina, Cochrane has learned a lot about the Dominican view of life and the empowering energy in Regina.
Cochrane has been married for 25 years and  has two sons (22 and 18). Outside of Regina, Cochrane enjoys playing the clarinet, organizing, and reading romance novels. Another hobby she enjoys is cake decorating. Cochrane is a certified cake decorator and often spends time decorating cakes, as well as other pastries.
When recalling the reason she decided to come to Regina, Cochrane explains, "I was looking for a new adventure." Surely enough, a new adventure is what she found.
Leave a Comment
About the Contributor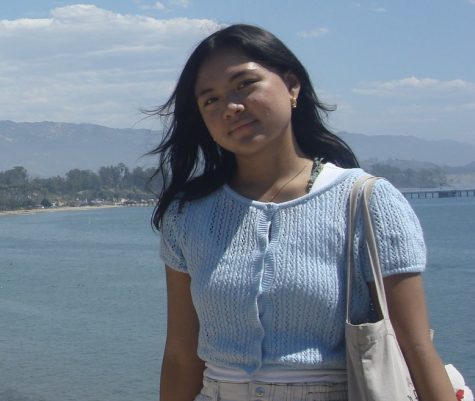 Francesca Alferez, Staff Reporter
Francesca Alferez is a senior staff reporter. On The Crown, she often writes about exciting events, pop culture, or even media. In her free time, she takes...