Asian American Alliance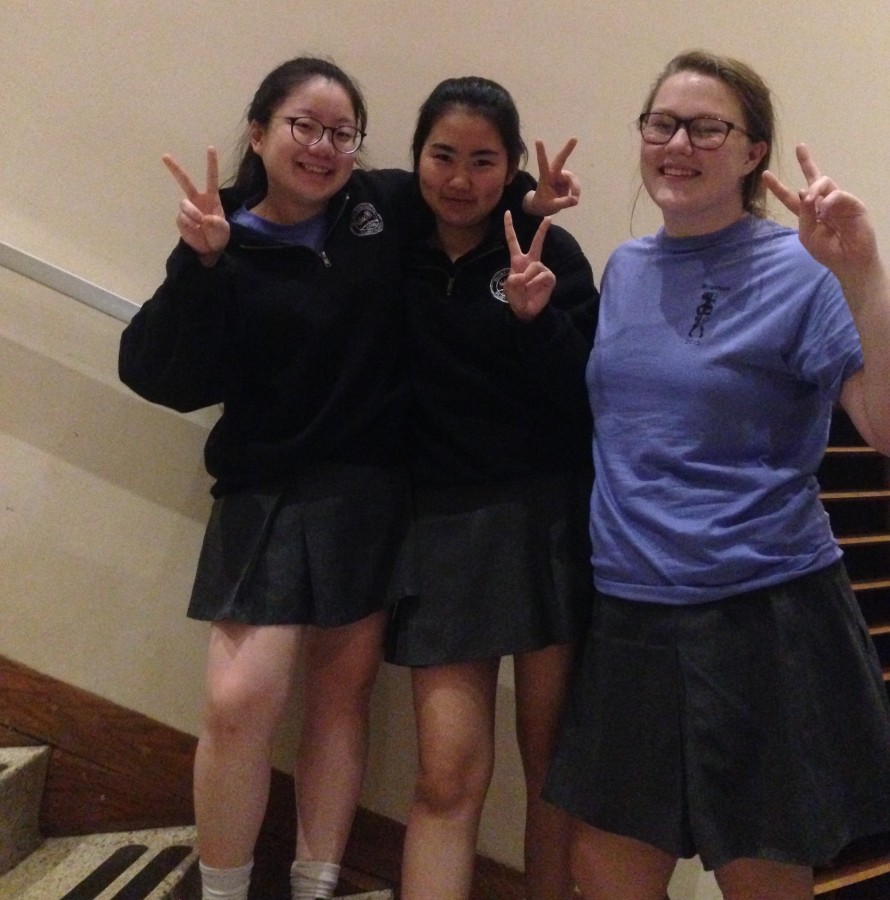 Mary Berg, Editor-in-Chief
December 10, 2015
Konnichiwa, ni hao, 안녕하세요, hello! These are a few of the words one would learn from Regina's new club, Asian-American Alliance, or AAA.
AAA was founded this year by Suhee Jeong '16, who is from South Korea, and Sunny Xu '16, who is from China. As international students, when founding the club, they sought to educate the students of Regina about the cultures they call home in a way that is easy and fun.
Jeong says, "I founded Asian American Alliance because I wanted to introduce the unique, diverse culture of Asia to Regina Dominican High School. I want the students in Regina to have the experiences of encountering different cultures without any difficulty."
The club meets once a month on Wednesdays, and each meeting has a different Asian country theme. Countries include China, South Korea, Japan, India, and more. Although the club has only had one meeting, they have big plans for this year.
Jeong says, "We are planning to do many activities such as Pen Pal, performing in the Variety Show, introduction to Asian food, learning about etiquettes in different countries as well as media culture such as K-pop and dramas."
All of these activities are centered around the club's goal of introducing Asian cultures to those who are unfamiliar with them here at Regina. Even in a short time, they've already generated a lot of interest in Asian culture, and gotten students excited to learn more.
If you are interested in learning more about Asian culture, go to Asian American Alliance's next meeting on January 6th (there will be food!).