April Reginite of the Month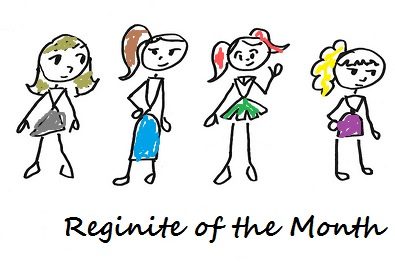 Mary Berg, Editor-in-Chief
April 22, 2016
Freshmen
Asia Harris—Asia is one of my favorite people ever! She's always so happy, even at 8 am. She can put anyone In a better mood. She's so funny, and I know she's proud to be a panther!
Sophomore
Olivia Cesena—Olivia is my best friend and I can trust her with my life. She is one of the nicest, prettiest, and funniest people I know. She is constantly helping me with my problems and I am so thankful to have her as a friend! She's super cool and I love her to death!
Junior
Floriana Hoxha—Flo is the best friend anyone could ask for. She is always smiling and looking at the bright side of things. She is always there to listen and gives great advice. There should be more people like her in life. Love you b!
Senior
Olivia Morici—Olivia is shy but once you get to know her she does not stop shining. She is caring and always there for me when I need help whether it is with homework or just need a hug when im upset. She is a true friend and always caring for others.
Faculty/Staff
Mrs. Locher—Mrs. Locher is da bomb.com! She is so patient and is always willing to help you in math! She is also super funny and always make me smile!