Remembering 9/11 Fourteen Years Later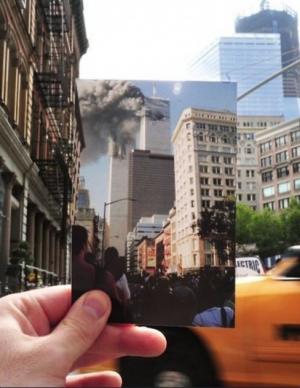 Last month, the United States of America marked the fourteenth anniversary of the dreadful attacks by terrorists on American soil. The September 11, 2001 attack on New York's World Trade Center and Washington, D.C.'s Pentagon was a shocking tragedy.
The Islamatic extremist group, al-Qaeda was held responsible for the attack. The group hijacked four airplanes and carried out coordinated suicide attacks on New York's World Trade Center, Washington, D.C.'s Pentagon, and the fourth plane crashed into a field in Pennsylvania  after several passengers stormed the cockpit. The destination of the last plane remains a mystery, but theories suggest the plane was headed for a suicide attack on the Capitol or the White House.
The attack left 3,000 innocent people dead, including first responders to the attack sites. The horrifying moments that took place continue to remain an event that is felt deeply as well as commemorated across the country.
In 2014, the doors of 9/11 Memorial Museum in New York opened to the public. The museum, according to its website,  "is an educational and historical institution honoring the victims and examining 9/11 and its continued global significance through artifacts and records." The Museum includes a reflecting pool, oral stories, educational resources, and several exhibitions.
Each year the names of the lives that were lost are read at a ceremony held at the 9/11 memorial in New York.
Years later, many of the responders and survivors are suffering from psychological and physical effects of the tragic day. However, in 2010, the James Zadroga 9/11 Health and Compensation Act became law.
James Zadroga was a New York City police officer who aided in the rescuing of many lives during the attack. He died a few weeks later from a respiratory disease due to the smoke and debris from the attacks.
The Act covers the medical expenses of those for a wide ranges of medical problems from the attack. Unfortunately, the bill will expire in 2016 unless it is extended.
September 11, 2001 affected  our  entire country. 9/11 is not only a day of sadness for Americans and many people around the world; it is also a day to remember all those who lost their lives as well as a testament to the brave people who helped as the events of that day unfolded.
Fourteen years later, America still mourns and still remembers.