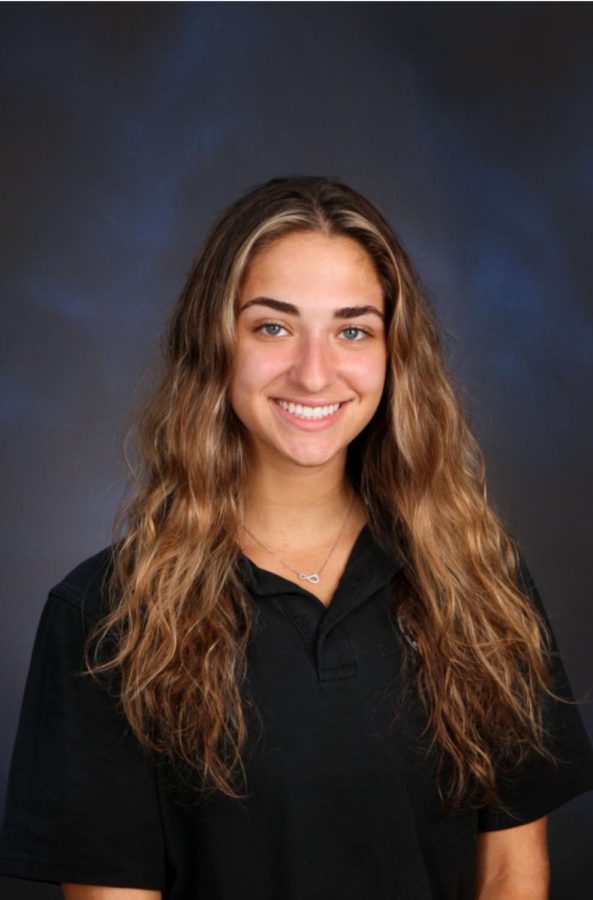 As the youngest member on the team of staff,
The Crown
is very happy to have junior, Vanesa Hoxha. Vanesa currently plays volleyball, softball, tennis, and Track and Field while also participating Nationsl English Honors society, Green Paws, Junior Class Leadership Board, Ambassadors Club, Leadership Scholars, and Peer leaders. You can catch Vanesa singing through the Regina halls, as she loves singing, acting and playing both the guitar and piano. She continues her love for the arts by participating in the Fall musical, Spring Play, Tri-M, and International Thespian Society.
In addition to all of this, Vanesa makes being with her family a priority as she loves family time.
Vanesa is excited to inform Regina girls on thing they might not know much about through writing opinion pieces. Keep an eye out for podcasting, Regina news, and sports stories from her as well. Look out for Vanesa's stories if you want to learn a thing or two!
Vanesa Hoxha, Editor-in-Chief
Dec 12, 2020

My Experience at the IDSA Leadership Conference

(Story)

Nov 19, 2020

Fall Sports Wrap Up

(Story)

Nov 18, 2020

Regina Dominican Encourages Empowerment

(Story)

Mar 29, 2020

Bring Back the Basics

(Story)

Feb 11, 2020
Jan 27, 2020

Calling All "Tourists" To The Home Of The Panthers!

(Story)

Jan 21, 2020

TikTok. What's All The Hype? Why Is There A House For It?

(Story)

Dec 15, 2019

Georgette Laririt On The Ice

(Story)

Dec 15, 2019

Lighting Up The Holiday Spirit This Holiday Season

(Story)

Nov 25, 2019

Fans Fuel Fantasy Football Fever

(Story)

Nov 03, 2019

Regina Girls Choose Their Favorite Fast Food Restaurant

(Story)

Nov 03, 2019

Five Seniors Celebrated During Volleyball Senior Night

(Story)

Oct 21, 2019

Staff Profile: Ms. Colleen Kaferly

(Story)