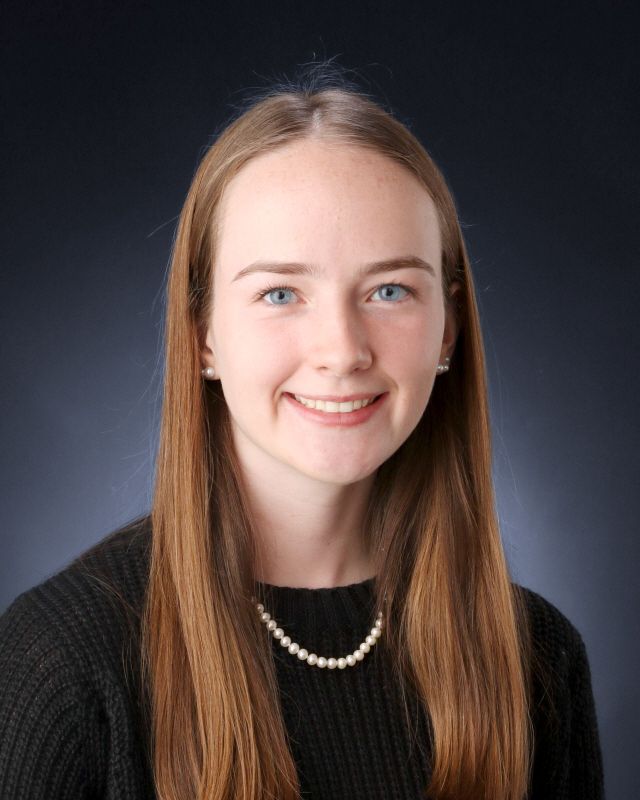 Kathryn is a first-year staff member and a senior. Kathryn is an extremely ambitious young woman. She is involved with various clubs such as Ambassadors, Green Paws,NHS, and is an editor of the school's yearbook. 
When Kathryn loves something she dives in headfirst just like she did with softball. Not only does she play with her fellow Panthers here at school, but she also competes on a travel team.
Just as she is committed to her Regina community and comes to school every weekday she is just as inclined to spend time with her family and friends on the weekends. She is excited to be a part of the Crown. Especially since she gets to write h
ard news, Regina news, and sports stories. 
Kathryn McDarrah, Staff Reporter
Dec 15, 2020

President-Elect Joe Biden's Cabinet: Who We Know So Far

(Story)

Dec 06, 2020
Nov 16, 2020

Regina's Paws Up Student Raffle Brings in $50,000 for New Renovations

(Story)

Nov 05, 2020

Three Decades of Jeopardy!: Beloved Host Alex Trebek Dies At 80

(Story)

Oct 01, 2020

Regina Dominican Music Department: Playing Music Together Again

(Story)