Regina Student Sarah Herrmann Is a Trapeze Artist
Hang on for a minute...we're trying to find some more stories you might like.
Sophomore Sarah Herrmann is not only on the swim, lacrosse, and the Orchesis team here at Regina, but she has a secret talent: she is also a trapeze artist.
Herrmann first began practicing trapeze four years ago. She became interested after finding a Groupon and quickly began taking weekly classes. When asked what her favorite part about trapeze is, she said that it is different and relaxing.
Hermann practices at the Trapeze School of New York Chicago and trains in 10-week sessions. Hermann practices once a week normally, but sometimes she practices twice a week. Hermann mainly practices individually but when she does her favorite trick, the uprise, she needs a catcher. When she is working individually, she does four tricks and then is later able to watch and cheer on her teammates.
Besides typical trapeze, Hermann also does aerial arts and the lyra hoop. She also works with silks (hanging from silk materials), which is very different from trapeze. In silks, Hermann has to be more static and graceful because she is not swinging. However, her personal favorite is lyra because she can practice the most with it. Hermann is currently training in hula hoops and is hoping to work with fire hoops in the future.
Although handling school and sports could be challenging for some, Herrman can easily manage both. For Hermann, trapeze does not stay at the club as she uses her skills to help her exercise her muscles in different sports. While comparing trapeze to her other sports, Hermann states, "They are definitely very different and work different muscles, but some skills that I use can be used in dance"
Hermann's greatest accomplishment in trapeze was being able to land her hardest trick: the uprise, which took almost one year to learn and perfect. In the future, Hermann hopes to attend Illinois State University and join the Gamma Phi Circus program which would help her perform Cirque du Soleil. which is something she would like to pursue after college.
Hang on for a minute...we're trying to find some more stories you might like.
About the Writer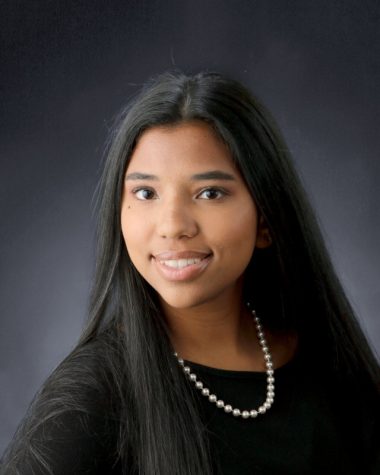 Isabel Hook, Editor in Chief
Senior Isabel Hook is diving into her first year of journalism for the Crown with spunk and fun. She's not always bubbly though, as she was stung in the...