Q & A With Volleyball Captain Lily D'Agostino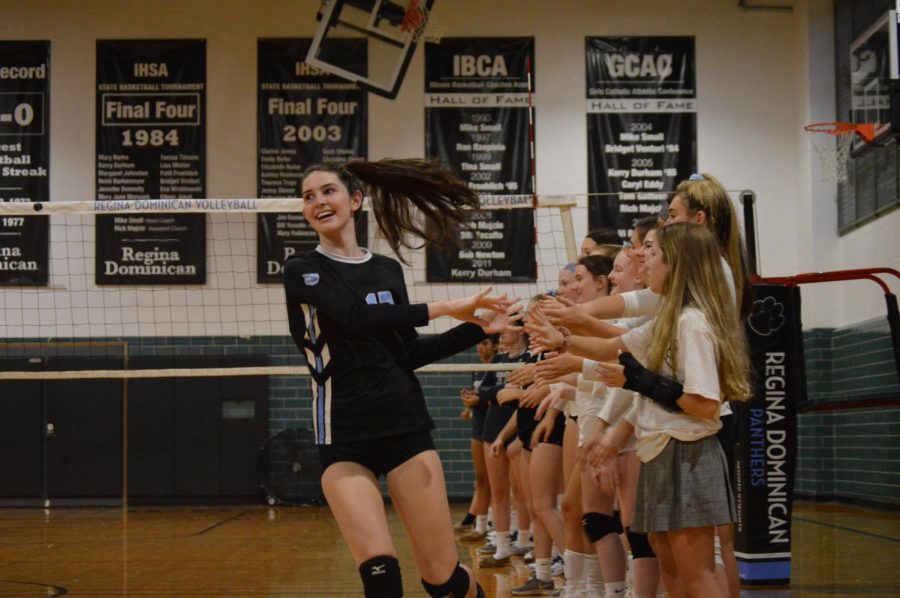 Q. Why did you start playing volleyball?
A. I started playing volleyball because both my older sisters did it and I thought it would be fun.
Q. When did you start playing?
A. I started playing volleyball in fifth grade.
Q. What has been your favorite memory from playing volleyball at Regina?
A. My favorite memories from playing volleyball at Regina are the team dinners because we always get some pretty good food. It is also a  fun time for not only bonding but also setting a good team and personal goals for the season.
Q. How has being a captain differed from being a player?
A. Being a captain is definitely a leadership position because sometimes volleyball can get frustrating, but being a captain you must try and stay strong and send positive vibes to the rest of the team so everyone can stay cohesive and mentally tough.
Q. What's one game you will always remember from Regina volleyball?
A. One game I will always remember from Regina volleyball is beating Res senior year! This game was really exciting and close and we all played really well. There also was a large crowd and it was overall a very fun game with lots of energy.
Q. What was the biggest challenge you faced while playing volleyball and how did you overcome it?
A. The biggest challenge I faced while playing volleyball is probably managing schoolwork and volleyball. To overcome this I knew I needed to manage my time and sometimes that meant giving up plans over the weekend or actually buckling down and doing homework after school before practice rather than relaxing and talking to friends.
Q. What will you miss most about playing volleyball at Regina?
A. I will miss being close and connected to the team. It really helped me establish friendships with a lot of people, not just people in my own grade.
About the Contributor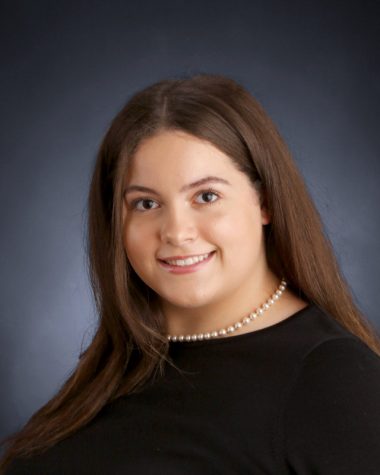 Violet Chube, News Editor
The Crown welcomes Violet Chube to the staff this year. Violet is a member of Regina's Green Paws Club and is also a Peer Advisor.

Outside of school,...