Game, Set, Match for Tennis Captains!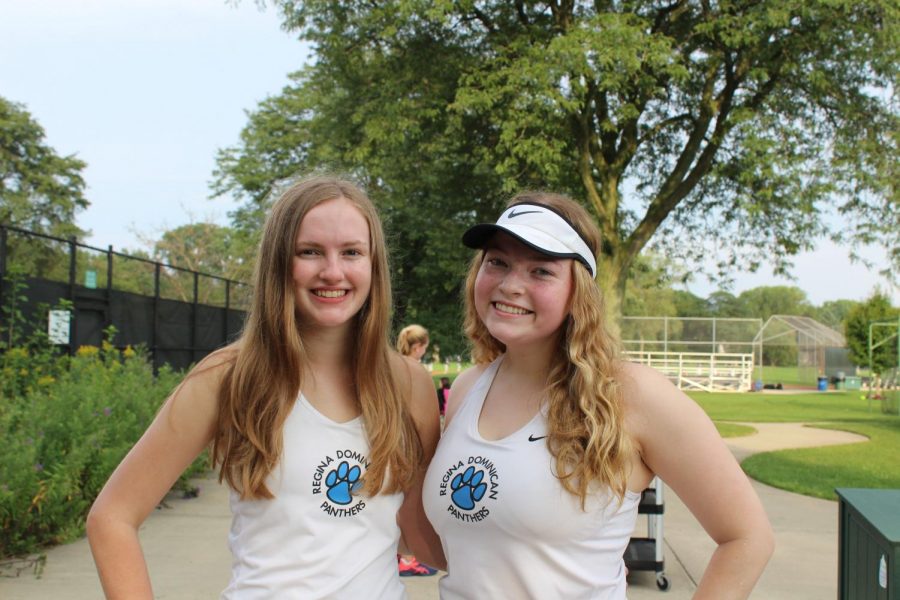 The 2019 tennis season was led by seniors Mia Campanini, Riley McInerney, and Caraline Quinlan. This was their first year being tennis captains, and they were excited to start their new season.
Although each girl played last season, only one captain played all four years at Regina: Mia Campanini. She said, "I began playing tennis freshman year. I started at Regina because my best friend, Ann Schultz, who is a year older than me played and she told me to join."
Caraline Quinlan began playing Regina tennis when she picked up the racket in her sophomore year.  While McInerney took lessons in grade school, she was excited to join the team because according to McInerney,  "The team was so big and enthusiastic.". McInerney also stated that her dad was her biggest inspiration in playing tennis and they would often play together to prepare for tryouts.
As captains this year, the girls had so much fun and loved encouraging and giving advice to the team. This definitely helped the team stay motivated, positive, and helped the team bond more.
As true Reginites, the captains took their leadership skills to the court. Each captain learned new skills to become better leaders. McInerney said, "I learned to work hard and to always be positive so that everyone else would do the same." Quinlan and Campanini learned to communicate better and the importance of supporting one another.
Even though the team had a triumphant season, the captains still had some challenges. One of Campanini's challenges included facing harder teams, but with the help of her doubles partner and captain, Caraline Quinlan, Campanini overcame this.
Quinlan contributed getting better to her doubles partner, Mia Campanini who helped Quinlan by giving her positive affirmation throughout the whole season. For Campanini, her success was based on hitting the courts each game with an open mind.
When asked what contributed to her personal success, McInerney said Mairead Lowry lifted her spirits when she struggled during the matches.
For each captain, their favorite memory by far was senior night. The girls were awed by how the team decorated the tennis courts and the gifts they receive. The seniors were so grateful to their teammates.
For Campanini and Quinlan, their final match was against the school's rival, Resurrection. They were elated to win against them and thrilled to end their season on a high note. McInerney made it to sectionals with her doubles partner, Lowry.  Although the girls did not win, they fought a tough battle and did not give up during the entire game.
The girls will miss their team next year! Some advice from this year's tennis captains to next year's captains is to persevere when losing and to create a bond with all teammates
As Quinlan said, "I will miss my team the most – my senior besties, the awesome juniors, the spunky sophomores, and the sweet freshmen".
About the Contributor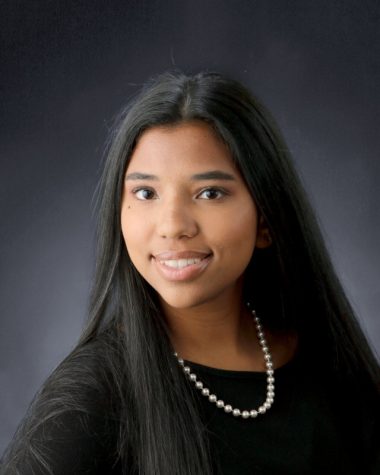 Isabel Hook, Editor in Chief
Senior Isabel Hook is diving into her first year of journalism for the Crown with spunk and fun. She's not always bubbly though, as she was stung in the...