"Don't Worry Darling" Controversy Ends In Mixed Reviews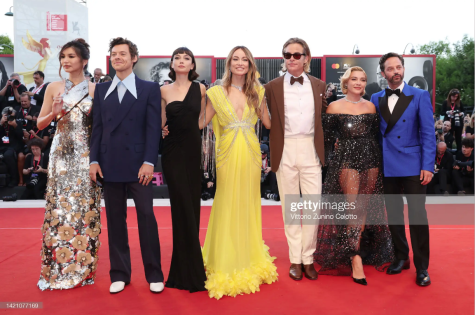 On Sept. 23 2022, the highly anticipated psychological thriller "Don't Worry Darling" came to theaters after months of trailer teases and clippings.
This film was highly anticipated firstly because of its star studded cast -Florence Pugh, Harry Styles, Chris Pine, Olivia Wilde, Gemma Chan, and Kiki Layne. It was also highly talked about because of all of the behind the scenes drama. Some audience members might be watching simply because Shia LaBeouf was said to have been fired off the set, the off-screen romance between Harry Styles and Olivia Wilde, and the supposed tension between actress Florence Pugh and Wilde.
However, not all the buzz about the movie was positive. According to the movie review website Rotten Tomatoes, the movie was a let down for the critics that rated it. "Despite an intriguing array of talent on either side of the camera, Don't Worry Darling is a mostly muddled rehash of overly familiar themes."
The general consensus from critics specifically was that there were too many plot holes and the overall the plot of the movie was full of overused themes from past psychological thrillers. When looking even deeper into the critic reviews, there are more negative comments than positive.
Allyson Johnson, a film credit on the site, called it a, "A frustratingly empty sophomore effort", along with Rene Sanchez who commented that,
"Despite its compelling premise and Florence Pugh's remarkable performance, the film loses steam as it delves into its mysteries and secrets".
Despite critics' continued dislike of Wilde's movie, the audience members who were not professionals had a different perspective on the attributes of the film. They were much more positive, one audience member (Rachel P) writing,
"This was a big swing by director Olivia Wilde. The costumes, hair and makeup, set design and cinematography are lush and gorgeous. The performances by Florence Pugh, Olivia Wilde and Chris Pine are terrific. Unfortunately, Harry Styles is no match for those three experienced actors.. the movie itself doesn't give enough follow-through, with an unsatisfying ending that leaves too much unexplained…Overall, a very enjoyable movie, Florence Pugh is a luminous standout throughout, and cannot wait to see what Olivia Wilde tackles next."
The one common theme throughout most of the mixed reviews; Florence Pugh's incredible performance as the main character, Alice. Almost all of the reviews of the film featured a comment about Pugh's ability to shine in a film that did meet expectations.
However, a couple of days before the film was released, the New York Times wrote an article entitled "'Don't Worry Darling' Review: Burning Down the Dollhouse'" in which film critic Manohla Dargis disagreed with this common thread of commentary among critics.
Dargis said, "Wilde does some fine work here, despite hammering the same notes early and often. But she isn't a strong enough filmmaker at this point to navigate around the story's weaknesses, much less transcend them. That's especially tough on the actors, who — with the exception of Pine — deliver one-dimensional performances that never hint at what might be churning inside their attractive heads. For her part, Pugh is too vibrant, too alive and just too vigorously full-bodied from the get-go for a role that calls for a slow-dawning awakening. If Pugh's performance never gets beneath the shiny, satirical surface, it's because there's no place for it or her to go."
Overall, the film went through many ups and downs throughout filming and upon its release with different drama and criticism. The critics' opinions and reviews on the movie are just as widely spread; the main criticism of Don't Worry Darling are the plot holes and lack of acting abilities from the cast, although Florence Pugh stood out as a star in this film.
Leave a Comment
About the Contributor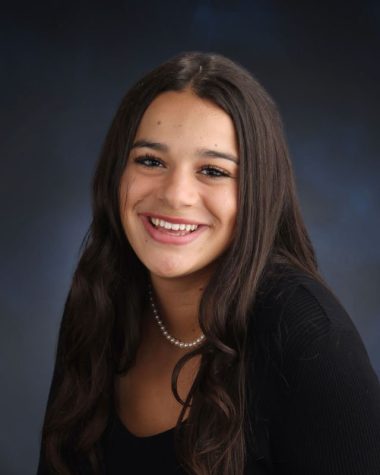 Claire Astolfi, Staff Reporter
(Emily) Claire Astolfi is a staff report for The Crown for the 2022-2023 school year, and would like to write about current events, opinion pieces, and...