Ashley Martin Rows Her Way Into Creighton University
Ashley Martin commits to continuing her athletic career as a rower in college.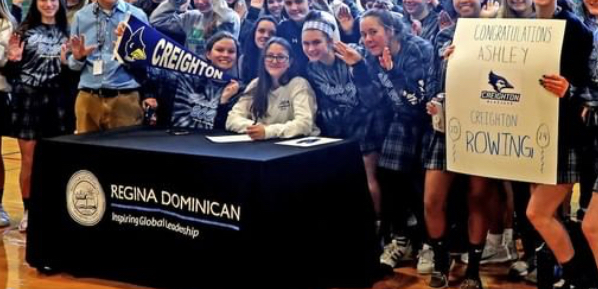 Hang on for a minute...we're trying to find some more stories you might like.
Row, row, row your boat just like senior Ashley Martin, as she rows her way onto a Divison 1 college rowing team at Creighton University.
Ashley began rowing in seventh grade for the Chicago Rowing Foundation (CRF). She began rowing after being inspired by her aunt, who used rowing to cope with her recovery from breast cancer.
Over at CRF, Ashley takes on the important role of the team's stroke seat. For those unfamiliar with rowing, each rower is numbered by boat position in ascending order. The person who is seated on the first seat is always the 'bow', and the person closest to the stern is commonly referred to as the 'stroke'.
Ashley's incredible talent as a stroke soon had colleges scouting her. However, Creighton University really stood out to her, with her describing it like home, saying, "When I visited Creighton, I felt welcomed right away into the Creighton family. It was like a home away from home."
Creighton's rowing team is a pretty big deal on campus, even for the students who aren't on the team. "Creighton doesn't have a football team, so rowing fills that spot as their school's biggest team," Ashley explained.
The Regina community knows Ashley will strive in college, as she already has done so in high school. If you would like to support Ashley's rowing journey, you can check her out in CRF's egrathon next January.
Once a Panther, always a Panther- but Ashley is now ready to soar as a Creighton Blue Jay!
Hang on for a minute...we're trying to find some more stories you might like.
About the Writer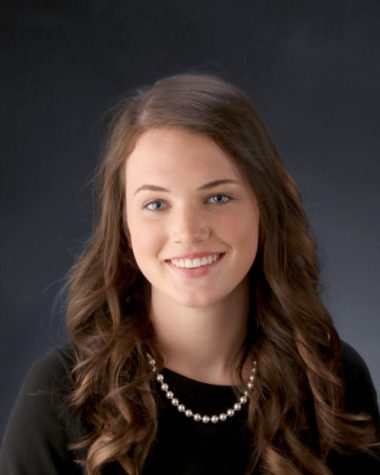 Gianna Ehrenberg, Managing Editor and Social Media Editor
Senior Gianna Ehrenberg is enjoying her first year as a Crown staff member. While she stays busy with Club Volleyball, Latin Club, Green Paws, Kaleidoscope,...