Andy Warhol Exhibit
Chicago is well known to have many popular museums such as the Science and Industry Museum and the Field Museum. My personal favorite, however, is the Art Institute. This past season, the Art Institute of Chicago honored artist Andy Warhol by displaying the Andy Warhol-From A to B and Back Again exhibit.
During the holiday break, my friend and I decided to go and see what the exhibit was like, so we hopped on the train, and in a few stops, we were ready to take on the new exhibit!
Tickets are seven dollars for the exhibit itself, in addition to the museum ticket which ranges from $16.00 (if you're a teenager) to $22.00 (if you're an adult) for an Illinois resident. For Chicago teenagers, you're in luck because it's free, but if you're 18 years or older your ticket is $20.00.
The exhibit begins with Warhol's paintings of real life celebrities like Aretha Franklin and Liza Minnelli. Following this, you enter a room filled with Warhol's personal letters, drawings, and sketches that he did throughout his life – some including his very first pieces of art when he was a child.
The next room holds one of the biggest pieces Warhol made, Mao in 1972. Also in this room is the notable Marilyn Monroe piece and the Elizabeth Taylor portraits. These two were my personal favorites.
The same room features one of Warhol's most notable pieces: Campbell Soup Cans, which was definitely a fan favorite. Walking through the exhibit, the next pieces you will see are the prints, and the more darker pieces such as photos of Jackie Kennedy before and after her husband died. In this area, you will also see self portraits of Warhol. The final part of the exhibit includes videos of the subjects Warhol studied for his paintings and famous magazines of his.
In my opinion, I really enjoyed this exhibit, it gave good insight into a popular artist that many people admire. I would recommend this exhibit to any art lover or a tourist in town.
About the Writer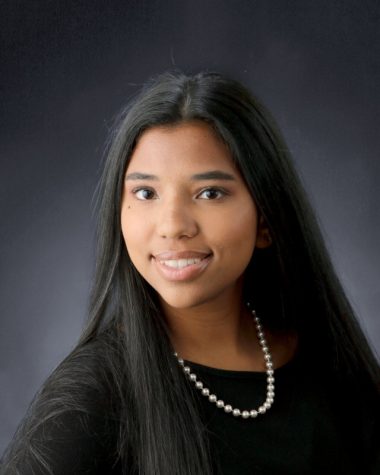 Isabel Hook, Editor in Chief
Senior Isabel Hook is diving into her first year of journalism for the Crown with spunk and fun. She's not always bubbly though, as she was stung in the...