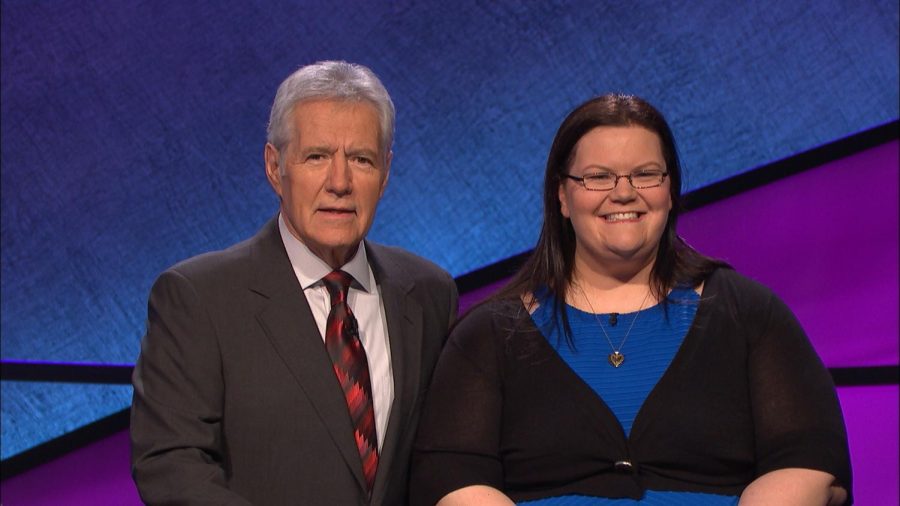 For as long as I can remember, Alex Trebek has been a name I heard frequently. Almost every time I would visit my grandparents as a child, which was a couple of times a week, my grandmother would turn on Jeopardy! and we would watch. It was a great way for us to create a bond, and it started my love for trivia. I'm sure there are a million stories like mine, but one detail remains true in all of them: everyone loved Alex Trebek.
Alex Trebek passed away on Sunday, November 8th. He died peacefully at his home in Los Angeles surrounded by his wife, Jean Currivan Trebek, and their two children. Millions of fans mourned the death of their favorite game show host, a man who never failed to deliver smiles, jokes, and the most important thing: knowledge.
Trebek was born in Greater Sudbury, Canada, and graduated from the University of Ottawa with a degree in psychology. Early in his career, Trebek's first-ever broadcasting job was at the Canadian Broadcasting Corporation, where, according to him, he did everything. His first hosting gig was for a Canadian music show called "Music Hop" in 1963.
After years of hopping from game show to game show, Trebek was offered to host a reboot of an older game show from the sixties, Jeopardy!, in 1984. He has hosted over 3,200 episodes since then, spanning over the course of 37 seasons. He hosted every episode since 1984 except one on April Fool's Day in 1987, when he and Pat Sajak, the host of Wheel of Fortune, switched shows for the day.
In March of 2019, Trebek announced on live television before an airing of Jeopardy! that he was diagnosed with stage four pancreatic cancer. He encouraged fans that he would not give up. He said that he would fight this horrible disease whilst continuing as the host of Jeopardy! He kept his promise, filming his last episode around ten days before his death.
One of our very own teachers at Regina, Ms. Eichler, was lucky enough to be chosen as a contestant on Jeopardy! in 2016. She said that meeting Alex was one of the best days of her life, and that moment had meant the world to her, "When he passed away, so many people reached out to say how sorry they were and ask how I was doing, just like if he had been my actual uncle.  I think that just goes to show how special it all is and how beloved he was."
Alex Trebek truly meant the world to so many fans and contestants around the globe. Millions of fans are grieving the loss of their favorite game show host, a man who worked hard on his craft up until his very last days. Trebek's career really described the kind of man he was, hardworking, fun, and elegant. He was adamant about the fact that he would host his show until the producers kicked him out, which they would never do.
Alex Trebek's final episode of Jeopardy! will air on Christmas Day.