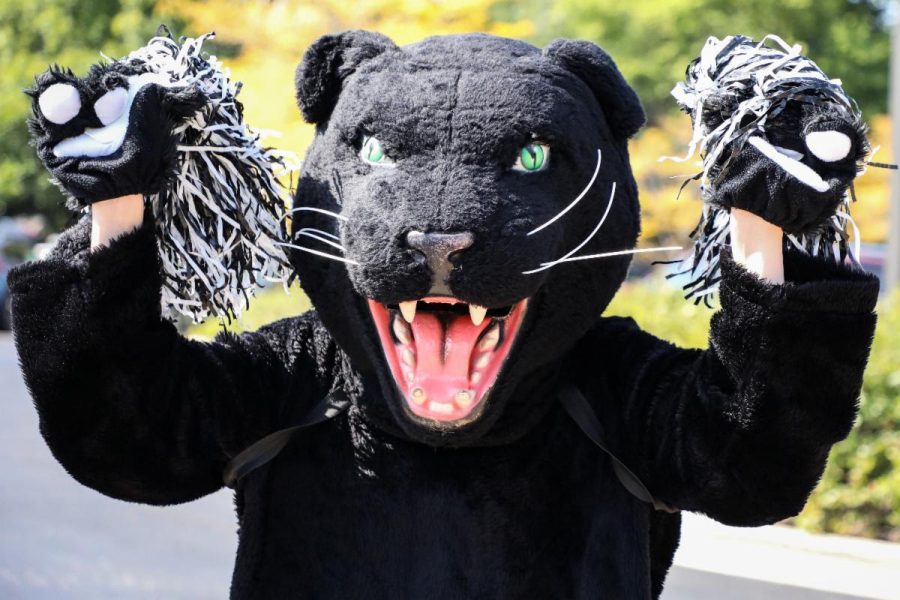 Photo Credit/Regina Admissions
Nominator: Maggie Kevin
Nominee(s): Reganne French
Why? Paws up to Reganne for cleaning the senior lounge. She always vacuums and cleans up after us although we should be doing it ourselves and she's so awesome for keeping that space clean and efficient for our use. Paws up to Reganne!
Nominator: Montserrat Arjona – Sisto
Nominee(s): Lisa Boris
Why? Big paws up to Ms. Boris for all her hard work organizing the Thanksgiving service. We all enjoyed it so much! Thank you Ms. Boris!
Nominator: Joan Kitchie
Nominee(s): Mrs. Rich, Mrs. Arends, Mrs. Michalek, Ms. Genetos, Ms. McCann, Mrs. McNulty
Why? For collaborating and coming together to create a successful day of giving for Regina Dominican
Nominator: Lisa Boris
Nominee(s): Everyone who participated in the Thanksgiving prayer service
Why? It was a beautiful way to celebrate Thanksgiving! Thanks for your willingness to share your knowledge, experience, and talents with us
Nominator: Colleen Kaferly
Nominee(s): Abbey Schurr
Why? For being a computer scientist and problem solving in real time to fix our coding platform
Nominator: Colleen Kaferly
Nominee(s): Abbey Schurr, Kirka Kallioras, Sarah Herrmann
Why? For helping out with STEAM Night and showing future panthers how much fun computer science is
Nominator: Jen Salerno
Nominee(s): Artist of the Week – Mae O' Regan
Why? For her design being selected as the cover of the Regina Dominican Christmas Card
Nominator: Brian Mancuso
Nominee(s): Athlete of the Week – Payton Olszewski
Why? Payton had 8 and 7 assists in the 2 basketball wins before break
Nominator: Brian Mancuso
Nominee(s): Athlete of the Week – Maeve Gibbons
Why? Game Winning basket at Amundsen