Meet Regina's New Cafeteria Chef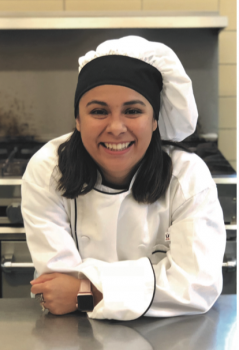 Regina Dominican's hungry students are happy to welcome Chef Evelyn Mendoza as their school's new chef.
Mendoza graduated from Chicago's Saint Augustine College.   She has been a chef for 13 years with culinary experiences in a variety of restaurants. Currently  Mendoza works with Ceres Food Group, a company dedicated to bringing balanced meals into schools.
Students are excited for Mendoza to provide a culinary experience for students to expand their food knowledge and develop a complex palate.
Mendoza expresses what she would like to do for Regina: "I would like to reinvent the menu and bring healthy, good quality meals that are creative and up to date."
She mentioned that her team is constantly working behind the scenes to bring her creations to fruition. The team is delighted to serve the Regina community.
Work begins each morning at 7:15 am. Mendoza offers a breakfast bar, featuring handcrafted lattes, a variety of fruit smoothies, and many different tasty treats and pastries that are offered on a rotational basis. For lunch, there is always a hot entree available, as well as grab and go options, such as: salads, sandwiches, and wraps with vegetarian options available.
Mendoza and the rest of her team are dedicated to making the Regina cafeteria the very best it can be. Make sure to stop by and grab a coffee, suggest an idea, or just say hello!
About the Contributor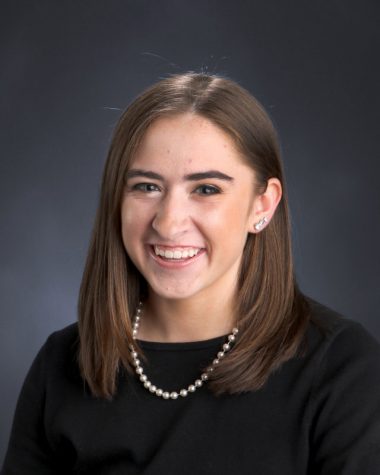 Lucie Sullivan, Business and Acquisition Editor
The Crown Staff is pleased to welcome back Lucie Sullivan! She began writing for the paper in her junior year and is absolutely ecstatic to continue her...