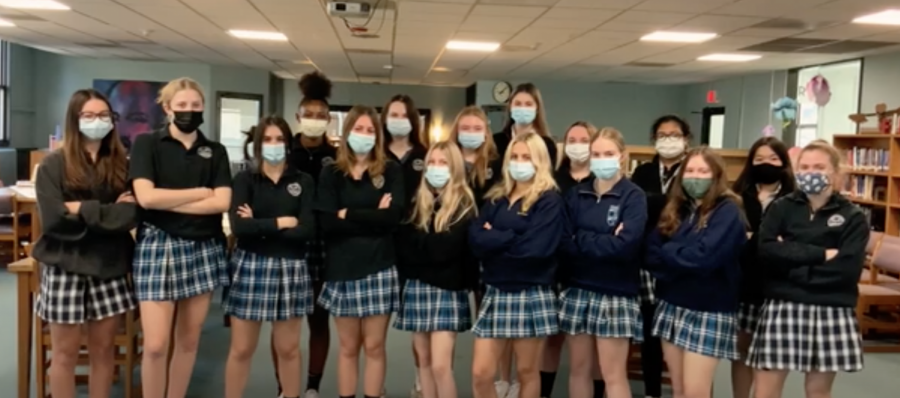 Journalism students at Regina begin their semester learning the foundation of journalism basics. After discussing the history of journalism, ethics, law, interviewing and writing techniques, students move into writing articles that are categorized under a navigation menu that is an acronym for PANTHERS: P=Paws Up; A=Activities; N=News; T=Trends; H=Hot Topics; E=Entertainment; R=Regina; S=Sports.
This month students begin a new journey into journalism focusing on broadcasting Regina news on a weekly basis. Students will create, interview, film, and produce a 10 minute video news program every Monday to be shown during Advisory.
The following is a promo that journalism students filmed to give a glimpse of what will upcoming beginning on Monday, November 21, 2021.