How to Register to Vote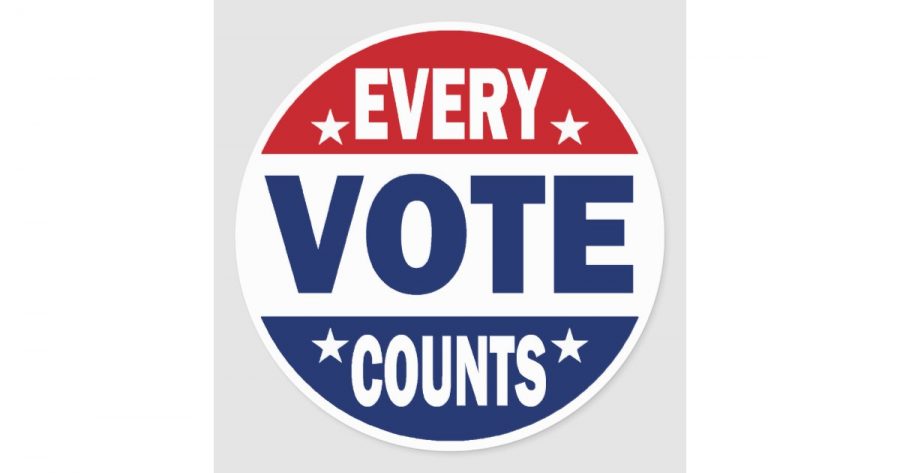 Grace Galante, Content & Social Media Editor
March 5, 2020
As you may have heard, the primary elections in Illinois are coming up on March 17th.
As young people, it is important that we make sure our voices are heard when it comes to electing our leaders. Who we elect to represent us can greatly impact our futures, so it is imperative that everyone participates in elections.
However, before you hit the polls, you must be registered to vote. If you are not registered to vote, here are some easy steps to register before the upcoming March 17th election.
Step One: Requirements
To register to vote in Illinois, you must:
be a citizen of the United States
be a resident of Illinois and of your election precinct at least 30 days before the next election
be at least 18 years old on or before the next election
not be in jail for a felony conviction (but you can vote if you have completed your sentence)
not claim the right to vote anywhere else
Additionally, you must be 17 years old on or before the date of the Primary Election and at least 18 years old on or before the date of the General Election to be eligible to vote. That means that even if you are not 18 yet, but will be by the General Election, you are eligible to vote!
If you meet all the requirements above, you can register to vote.
To complete the application, you must have the following information:
Drivers License OR State ID OR Social Security Number
Date of Birth
Date License or State ID was issued
Address (This is used to determine your voting precinct, which is necessary to find your polling place)
Contact Information
Step Three: After You Register…
Even after you are registered, there are still several things to check to ensure you are ready to vote in the upcoming election
If for some reason you cannot vote on March 17th, there are still options to vote in the primary election.
Early Voting: Early Voting in Illinois will take place from March 2-16. Here are the early voting locations for the primary election.
Absentee Voting: If applying for an absentee ballot, it is recommended you apply no later than 10 days before the election (March 7th). According to Illinois Legal Aid, after completing the application, the election authority will mail a ballot to you. To vote, follow these steps:

Use the ballot to vote in secret.
Insert the ballot in the envelope provided.
Sign the back of the certification.
Seal the envelope.
Personally return the envelope or mail it as instructed. You may also authorize a spouse, parent, child, sibling, or licensed motor carrier to deliver the ballot to the election authority. This authorization must be in writing.
Step Four: Vote!
The deadline to register to vote is March 1, 2020 at 11:59 PM for the primary election and October 18, 2020 at 11:59 PM for the general election. However, if you missed these deadlines – don't worry! Grace Period Registration allows those who missed the deadline to vote up until the day of election, however, you must vote at the time of registration if using Grace Period Voting.
With a little less than a month before the primary election, voters should be informing themselves on the candidates. If you are needing more information before casting your vote, there is one more Democratic debate before the Illinois primary on March 15, 2020. You can also read this article for more information on the Democratic candidates.