Gloria Steinem and the Impact of the Women's Movement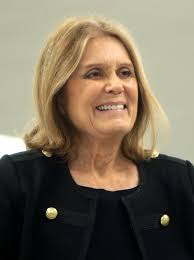 Throughout history, there have been many influential women that have impacted women's movements. One of those women is Gloria Steinem. She is a "writer, lecturer, political activist, and feminist leader."
Steinem was born on March 25, 1934 in Toledo, Ohio and attended Smith College with a major in government. After college, she began writing and wrote one of her most famous pieces, "A Bunny's Tale," when she went undercover to expose how women were treated when they worked for Playboy Magazine.
According to History.com, Steinem became more interested in feminism after attending a meeting on women's reproductive rights. This led her and other feminist to create National Women's Political Caucus. A group that focuses on women's issues and having women hold more roles in state and national levels. According to Gloria Steinem, she was an intricate part of the Women's Action Alliance which focuses on improving women's education without bias. Steinem was the president and one of the founders of Voters For Choice and she currently serves on the board for URGE.
These are not the only programs she has created to benefit women, Steinem has created many more programs that help women in the workforce, daily lives, and the overall fight to equality.
Steinem has not only received praise for her work in the feminist movement, but she also has awards for her journalism work. According to Gloria Steinem, she has won the "Penney-Missouri Journalism Award, the Front Page and Clarion awards, National Magazine awards the Women's Sports Journalism Award, the Lifetime Achievement in Journalism Award from the Society of Professional Journalists, the Society of Writers Award from the United Nations, the James Weldon Johnson Medal for Journalism, the University of Missouri School of Journalism Award for Distinguished Service in Journalism and the 2015 Richard C. Holbrooke Distinguished Achievement Award."
President Obama also gave Steinem the Presidential Medal of Freedom  Universities have also honored her by creating programs about her. Rutgers University has created Gloria Steinem Endowed Chair in Media, Culture and Feminist Studies program in honor of her. Steinem has also received an Emmy for her work in creating a documentary on "Multiple Personalities: The Search for Deadly Memories" about the dangers of child abuse.
Gloria Steinem has not only been a pioneer for women's rights, but she has paved the way for many feminists today as well as all women. Steinem was a key role in the feminist movement and should be honored. Growing up, young girls need to see strong women who have contributed to history and the workforce. With learning more about them, hopefully, in the future,  more predominant women figures will be role models to both young girls and young boys.
Steinem is an inspiration because of her constant devotion to women's rights and how she constantly fights for women everywhere. She persisted in her beliefs and, in turn, women have more rights, which demonstrates the persistence of important women and that we, as women, can do anything.
About the Writer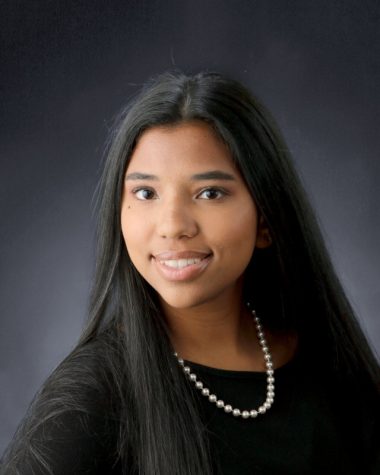 Isabel Hook, Editor in Chief
Senior Isabel Hook is diving into her first year of journalism for the Crown with spunk and fun. She's not always bubbly though, as she was stung in the...