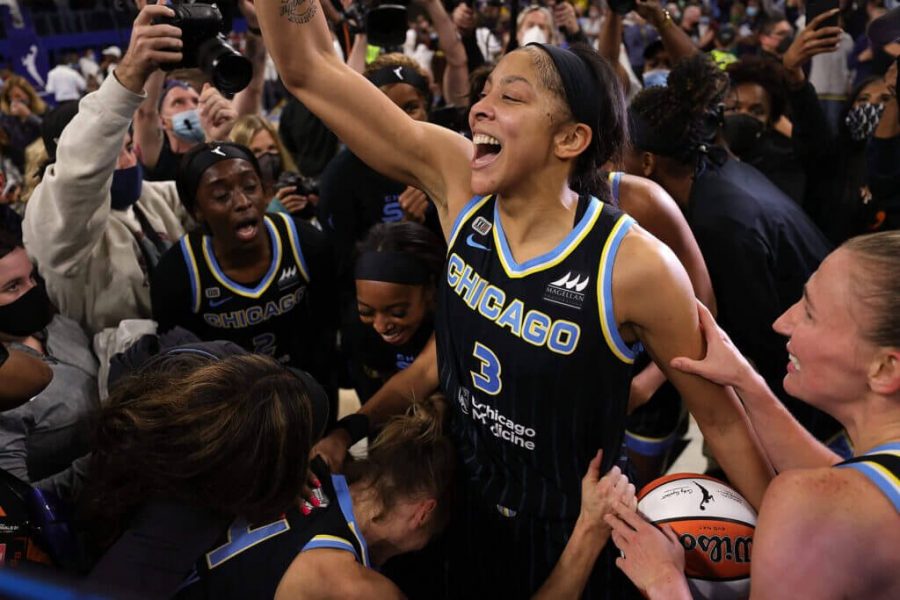 Photo Credit: Chicago Sky
October 17 was a day for the history books. The Chicago Sky, our city's WNBA team, secured the world championship over the Phoenix Mercury. This is the first franchise win for the Chicago Sky.
In game 1, the Sky beat the Mercury 91-77. In game 2, the Phoenix Mercury sought revenge and won 91-86. In the 3rd game, the Sky won again, winning 86-50. They lead the series 2-1, going into game 4.
In game 5, the game was back and forth. At the start of the fourth quarter, the Chicago Sky trailed by 11 point. They went on a scoring run, and ended up winning the game 80-74. Both the Sky and Mercury had stand out games. Phoenix Mercury's Brittney Griner led the team with 28 points. The Sky's leading scorer was Chicago native, Allie Quigley with 26 points, respectfully. Courtney Vandersloot led the team in assists with 15, and hometown Candace Parker led the team in rebounds with 13.
This win was important to the whole team, but it held an important significance to Candace Parker. Candace Parker, of Naperville, played 13 seasons with the Los Angeles Sparks. There she won a championship. Last season, she filed as a free agent, and signed with the Chicago Sky, saying she wanted to "come home" and bring her city a championship. At the end of game 4, Parker broke down in tears, overcome by emotions and as soon as the final buzzer went off, she ran to embrace her family.
The finals MVP was Kahleah Copper. She had many outstanding games, especially game 3, where she lead the Sky with 22 points. Congrats to the Chicago Sky on their outstanding win and for bringing a championship home to the city!