March 21, 2018

Filed under Fiction, Kaleidoscope, Poetry
You think I'm mad. Don't worry, I think you're mad too. It smothers an anger that is boiling up inside of you. I can feel it burning a hole through your heart. It's too strong, and your fear feeds it even more. Your fear of loneliness, and your fear of belonging. Your fear of love, and your fear...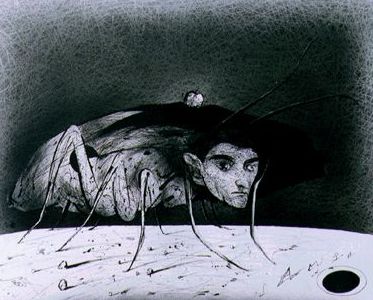 February 1, 2018

Filed under Fiction, Kaleidoscope
The original opening sentence from Franz Kafka's novella, "The Metamorphosis: "One morning, when Gregor Samsa woke from troubled dreams, he found himself transformed in his bed into a horrible cockroach. He lay on his armour-like back, and if he lifted his head a little he could see his brown belly, ...