All You Need to Know About the Democratic Candidates
March 17 is right around the corner, so find out which candidates best fits you!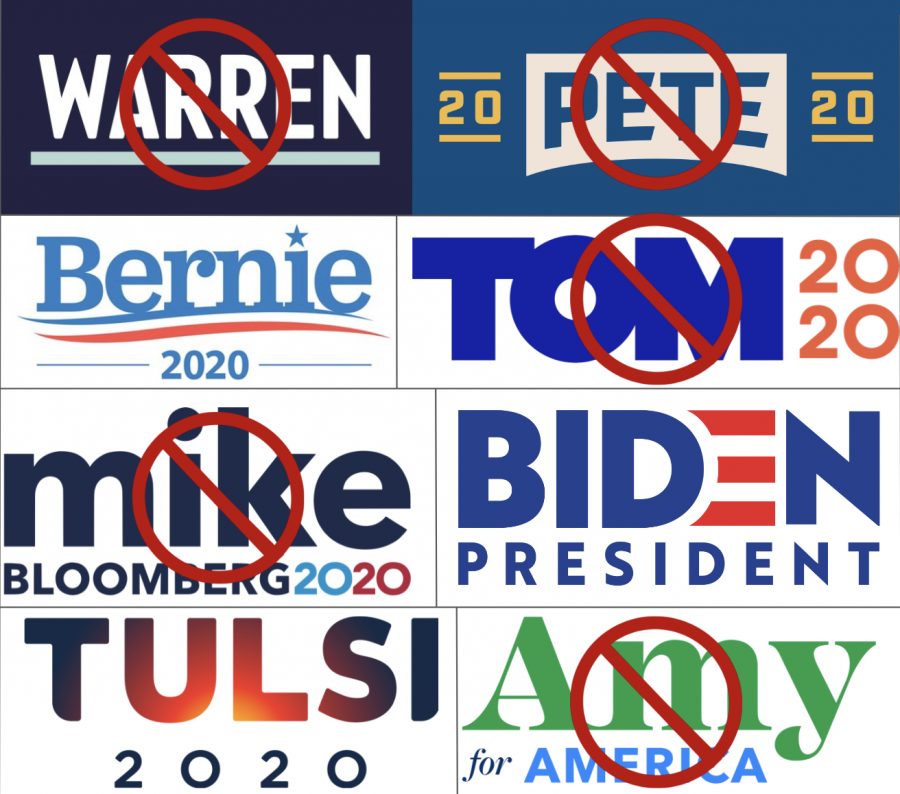 Joe Biden
The former Vice President has big plans for 2020. His 3 biggest plans include rebuilding the middle class, world leadership, and making sure everyone has an equal chance in democracy. Some other ideas Biden has for the future include: helping build more of investment for college and lowering the debt to be more affordable and ending gun violence by adding more restrictions to own a gun. Biden plans on ending violence against women by adding more to the Violence Against Women Act, making sure a victim of violence has access to justice, and ensuring that all women are able to access rape kit. For healthcare, Biden wants to keep the Affordable Care Act and expand it; which would give Americans the access to health care if they do not have private insurance. Finally, Biden wants to end climate change, he wants to sign the Green New Deal  and treat climate change as a threat to the world.
To find out more about Joe Biden's policies check out his website: https://joebiden.com
Michael Bloomberg
Former mayor of New York City for 12 years, Michael Bloomberg is running for president. According to Bloomberg, some of the most important issues to him are climate change, gun violence, public health, and education. One plan Bloomberg has is to add a higher tax on the rich. The money used will go to health care, infrastructure, education, climate resilience, and affordable housing. For college, Bloomberg wants to ensure that all students have access to go to college by doubling Pell Grants, and including money for books, meals, and transportation. For healthcare, Bloomberg wants to make a "Medicare-like" plan that would reduce premiums and stop the increase of medical bills. Bloomberg also wants to ensure that women will hold their right to reproductive choice.
For more information about Micheal Bloomberg policies check out his website: https://www.mikebloomberg.com
Update: Michael Bloomberg has dropped out.
Pete Buttigieg
Former mayor of South Bend of Indiana, Pete Buttgieg is a candidate for president. Buttigieg is a big proponent of preventing climate change, for example he would enact a Green New Deal and set a tax on carbon to redistribute the wealth to the middle class. As for healthcare, Buttigieg plans t0 end healthcare bills that are a surprise, expand premium for people with low incomes, and make mental healthcare easier to find and pay for. Specifically for women's healthcare Buttigieg plans on advancing women's rights and their right to choose. Another issue Buttigieg is planning to tackle is gun control. Buttigieg's plan includes expanding all background checks, making sure people have a "permit to purchase", close the loophole (which would clear someone of a background check after three days), and require by law to register if your weapon was stolen.
For more information about Pete Buttigieg and his plans check: https://peteforamerica.com
Update: Pete Buttigieg has dropped out. 
Tulsi Gabbard
Tulsi Gabbard from Hawaii is the first veteran to run for president. Some policies that Gabbard supports is taking care of veterans and stopping private (for profit) prisons. A goal of Gabbard is to have equality for all from the government. Gabbard supports a Medicare for all plan still including private healthcare. According to Gabbard about the economy, "We must break up the big banks, reinstate Glass-Steagall, and get our economy back to working for the benefit of all Americans." Gabbard believes in the right to bear arms and does not have a plan stating what to do about gun safety. Gabbard believes in protecting the environment. According to Gabbard,"As president, I'll tackle climate change by ending subsidies to big fossil fuel and agribusiness corporations, ban offshore drilling, harness innovation to create jobs in renewable energy, provide better opportunities for our farmers, and ensure every American has clean air and water." Gabbard believes that we should renew DACA and have immigrants find a way to become citizens.
To find out more about Tulsi Gabbard policies check out her website: https://www.tulsi2020.com
Amy Klobuchar
Senator Amy Klobuchar is from Minnesota and is running to become the first woman president. Klobuchar believes that the United States should expand Medicare and Medicaid. For mental health, Klobuchar plans on expanding care for those who need it. For climate change, Klobuchar wants to reinstate the International Climate Change Agreement that the Obama Administration had. Klobuchar is also a supporter of the Green New Deal. For gun control, Klobuchar believes that the United States should have stricter gun laws. Klobuchar will eliminate the "boyfriend loophole" and having background checks on anyone who would want to own a gun. Klobuchar also has policies that would end discrimination in the government. For example, Klobuchar would eliminate the discrimination in adoption agencies as well as standing up for civil rights. Klobuchar also plans on eliminating the wealth gap and the wage gap.
To find out more about Amy Klobuchar and her policies see her website: https://amyklobuchar.com
Update: Amy Klobuchar has dropped out.
Bernie Sanders
Senator Bernie Sanders is from Vermont and this is his second time running for president. Sanders plans on creating Medicare for all plan that includes no surprise bills, premiums, and making sure no one pays over $200 dollars for medicine. For climate change, Bernie Sanders has been a long supporter of The Green New Deal and plans on enacting it if he were to become president.  Sanders also believes in ending the use of fossil fuels. Sanders also believes in college for all including debt free public college and canceling student debt. Sanders plans for DACA and immigration include, "Reinstate and expand DACA and develop a humane policy for those seeking asylum" and "Completely reshape and reform our immigration enforcement system, including breaking up ICE and CBP and redistributing their functions to their proper authorities". Sanders plans for the wage gap against women is to close it and to repeal the Hyde Amendment.
For more information on Bernie Sanders see his website: https://berniesanders.com
Tom Steyer
Tom Steyer is a business man who is a "self-made billionaire". Steyer is proponent on affordable housing and wants to make sure that every American has access to housing. For healthcare, Steyer believes in both a private and public healthcare, with the healthcare having lower costs making it affordable to anyone who may need it. Steyer also plans on an immigration reform, making America a place where DACA and TPS are re-instated and having a way where immigrants have access to becoming citizen's. Steyer believes on ending gun violence including background checks as well as closing loopholes and assault weapons. Steyer also believes in making college more affordable to those who attend.
For more information on Tom Steyer see his website: https://www.tomsteyer.com/policies/
Update: Tom Steyer has dropped out.
Elizabeth Warren
Elizabeth Warren is a former teacher and now a United States senator from Massachusetts. Some plans Warren is a proponent of is fixing the democracy by ending lobbying and eliminating the Electoral College. Warren also believes in redistributing the wealth and eliminate bigger companies pay federal income taxes. Warren believes in fighting climate change by enacting the Green New Deal and use clean energy with this, this will create new jobs. Warren will enact to Medicare for all and will "address the maternal morality and opioid crisis." Warren will ensure racial and economic justice for everyone by fixing the systems of criminal justice, immigrations, the rights of the LGBTQ+, and provide more possibilities for women of color.
For more information on Elizabeth Warren: https://elizabethwarren.com/
Update: Elizabeth Warren has dropped out
About the Contributor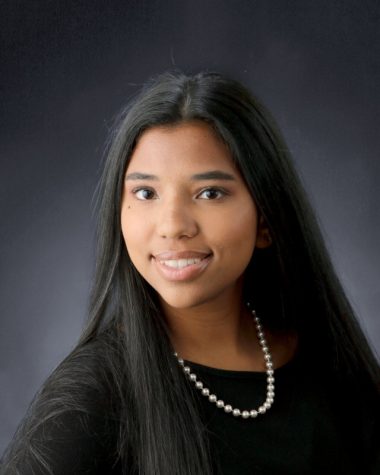 Isabel Hook, Editor in Chief
Senior Isabel Hook is diving into her first year of journalism for the Crown with spunk and fun. She's not always bubbly though, as she was stung in the...